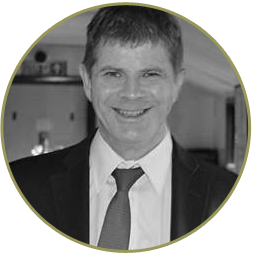 Dr Laurence McKenna
Dr McKenna graduated from the University of Liverpool as a clinical psychologist in 1983. He obtained a PhD from the City University on the subject of psychological aspects of tinnitus and hearing loss. He obtained a Post Graduate Diploma (with Distinction) in Cognitive Behaviour Therapy at the University of Oxford.
He has worked at the Royal National Throat Nose & Ear Hospital in the field of psychology as applied to audiology for over three decades. His work has brought about a greater understanding of psychology into the care of audiology patients. He has a particular interest in the treatment of tinnitus and of insomnia. In recent years he has worked to develop the application of Mindfulness Based Cognitive Therapy in the care of patients with distressing tinnitus.
He holds honorary academic positions at University College London. He undertakes peer review and has served as an editor on a number of journals. He has been a member of the faculty of the European Tinnitus Course, an internationally respected instructional course on tinnitus, for twenty years and acted course director for seven years. Dr McKenna was a member of the Professional Advisory Committee of the British Tinnitus Association for many years.
He was awarded the British Tinnitus Association Jack Shapiro Prize for best academic paper on tinnitus from a UK Institution, 2010 and again in 2015. In 2011 he was awarded The British Society of Audiology Thomas Simm Littler prize for an outstanding academic contribution to the discipline of audiology.
He also worked within South London and Maudsley NHS Foundation Trust for twenty-seven years. He worked there with the neurology team at Guy's including in the psychological management of migraine.
Contact Dr Laurence McKenna
150 Harley Street,
Marylebone,
London W1G 7LQ