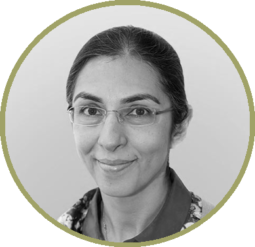 Mrs Jaswinder Panesar
Consultant ENT Surgeon
BSc (Hons) MD, FRCS (ORL-HNS)
I am a GMC Registered Specialist and ENT consultant surgeon at the Luton and Dunstable NHS Trust. I specialise in head and neck cancer, paediatric ENT and facial plastics.
I studied medicine at Northwestern University, Chicago, USA and did my specialist training in Otolaryngology at The Royal National Throat, Nose and Ear Hospital, Northwick Park, Charing Cross and St Bartholomew's Hospitals. I have also worked at Great Ormond Street and completed a two year paediatric research fellowship at the Hospital for Sick Children in Toronto. I am accredited by the Specialist Advisory Committee in Otolaryngology – Head and Neck Surgery and have been awarded my certificate of completion of specialist training by the Specialist Training Authority of the Medical Royal Colleges.
Having trained at centres of excellence, I have a comprehensive understanding in all aspects of paediatric ENT in particular children with adeno and tonsillar disease, hearing loss and airway disorders. I use a multidisciplinary approach to patients with head and neck cancer and snoring.
My position as a successful woman in a highly demanding and male-oriented speciality was covered in the Bedfordshire and Hertfordshire Herald and Post. An extract reads: "Hospital consultants, and particularly surgeons, can sometimes appear aloof and even arrogant, but it's certainly not the case with Jaan Panesar, whose friendly and engaging personality seems sure to put her patients at ease. Providing those patients with the best care and treatment she possibly can is her priority. She says: "The general public has some pretty high expectations on the standards of conduct and service they want to see from the medical profession, and rightly so. We have a duty to strive to meet those standards.
Contact Mrs Jaswinder Panesar
150 Harley Street,
Marylebone,
London W1G 7LQ